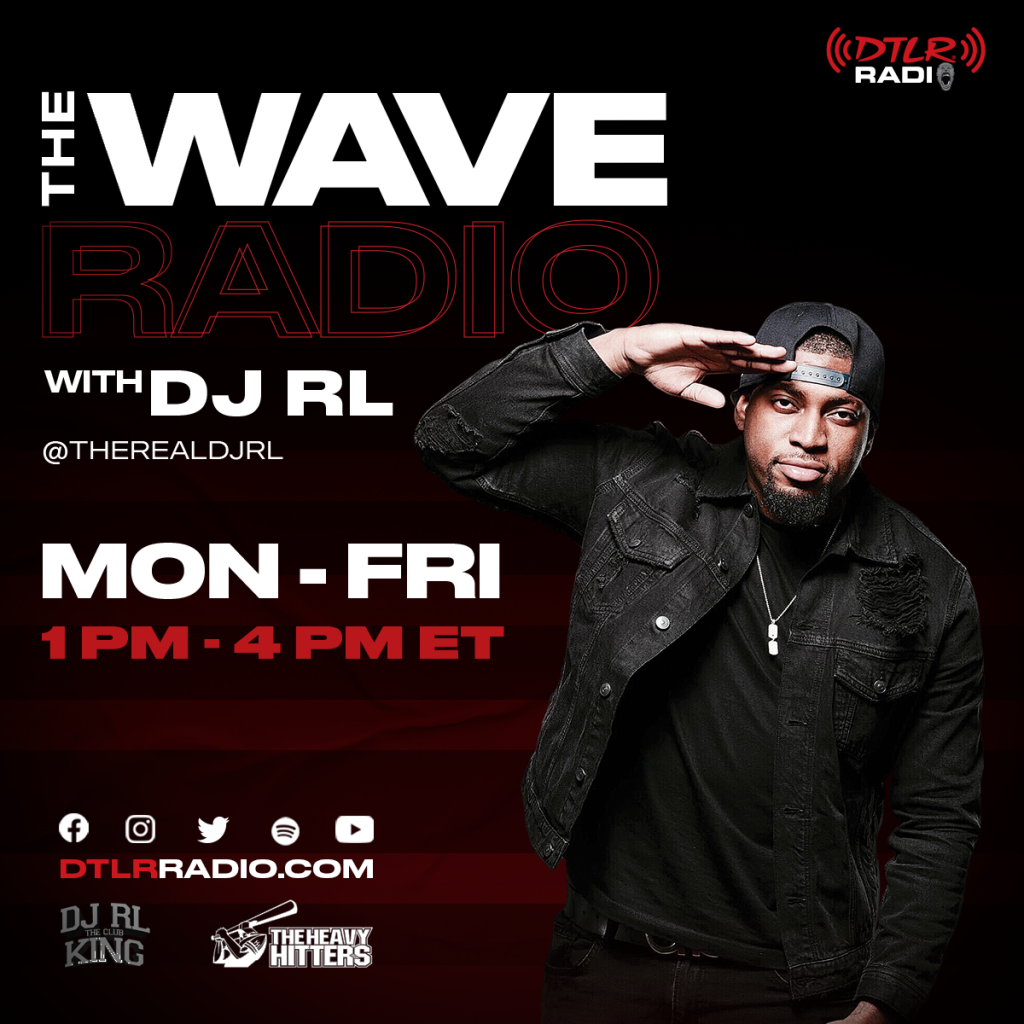 DJ RL has ascended to the top in a noteworthy fashion. At 15, DJ RL's mother purchased a set of turntables. It only took a few months for DJ RL to turn Dj'ing into a paying profession. Surprisingly, what initially got him known as a DJ was his ability to produce & remix music. DJ RL gained a reputation among Club DJ's & radio jocks for having popular remixes & club tracks. He became a supplier of music for some of the hottest clubs & DJ's including Dj Diamond Kuts, Cosmic Kev, Dj Drama, Dj K-Swift, Hot 97 and others. This ironically brought attention to his other talents and soon landed him on one of the top radio stations in the country, WUSL Power 99 Fm. Since being on the radio, he has broken many records from some of your favorite artists. Such as PNB Rock, Meek Mill, A Boogie With Da Hoodie, Calboy, Fetty Wap, Sim Santana, Pop Smoke, Tee Grizzly, Dababy, Lil Baby, Gunna, Future and so many more. In 2021, DJ RL joined the DTLR Radio team and has been holding down the 1-4pm weekday slot ever since, while also hosting several events, interviews and more at DTLR events and beyond.
"RL is dubbed the "Club King of Philly" – Red Bull
You can catch DJ RL "The Wave" Show LIVE on DTLR Radio every Monday – Friday from 1pm – 4pm ET!
---