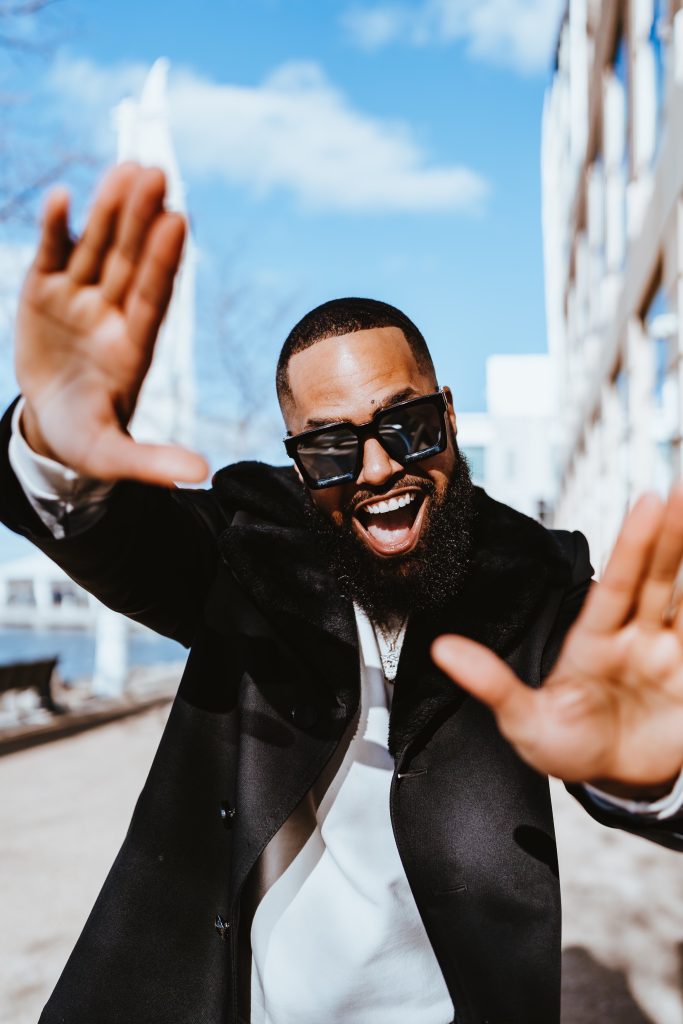 Ke'Shawn Forbes, culturally know as "The Massive Host King Flexxa", is a native of Brooklyn, New York, and Jamaican heritage. At age 17, Forbes left home to pursue a higher education intentionally at an HBCU, and would attend thee Morgan State University in Baltimore, Maryland. During his tenure he was involved with numerous organizations, most notably: The Student Government Association where he served as Mr. Morgan State University. It was this role and responsibility that had Forbes realize he was representing a cause far greater and bigger than himself.
While at Morgan, Flexxa discovered his passion for using the microphone as his weapon of mass entertainment. He is extremely versatile with this craft and look at it as an ever-evolving artform, from hosting some of the culture's top nightclubs to being the Master of Ceremony for a bride and groom's special wedding day. Not to mention endless concerts, festivals, corporate events, community initiatives, etc.
After graduating in 2009 with a bachelor's degree in social work, he re-enrolled to obtain his masters in the same field. Upon receiving his second degree in just one academic school year he founded and became the host of his own YouTube show "Flexx Rated TV." In just
under a year, Flexxa traveled to some of the nation's biggest cities/events attaining exclusive interviews with major celebrities.
In 2013, Flexxa garnered the opportunity to work for Sean "Diddy" Combs as the Washington, DC Brand Ambassador under the Ciroc Vodka umbrella. Also, that same year, Flexxa was amongst the first personalities on DTLR Radio. In 2020 Flexxa served as the DC Brand influencer for Hennessy-US for 10 months. In 2021 Flexxa then pivoted and re-joined the Bad Boy family as the National Director of Lifestyle & Culture for Combs Enterprises. With the popularity of Ciroc Vodka and the emergence of DeLeon Tequila, Diddy entrusted Flexxa's expertise and personality to guide the continued growth of these spirits. In the summer of 2020, as a result of the worldwide pandemic, Flexxa created and hosted "DC…A Chocolate City Story", an Instagram-LIVE series that affectionately became a beacon of light for the nation's capital, spotlighting a wide range of DC natives and transplants.
Now Forbes has completely doubled down on his talents & gifts becoming host for the new HBCU GO Tv show "Spade A Spade" with celebrities including John Wall, Jess Hilarious, K. Michelle, David banner, and more. Infusing his educational background with extensive hosting experiences, Flexxa can ensure a lifestyle full of enjoyment for all.
You can catch King Flexxa LIVE on DTLR Radio every Saturday from 1pm – 4pm ET!
---