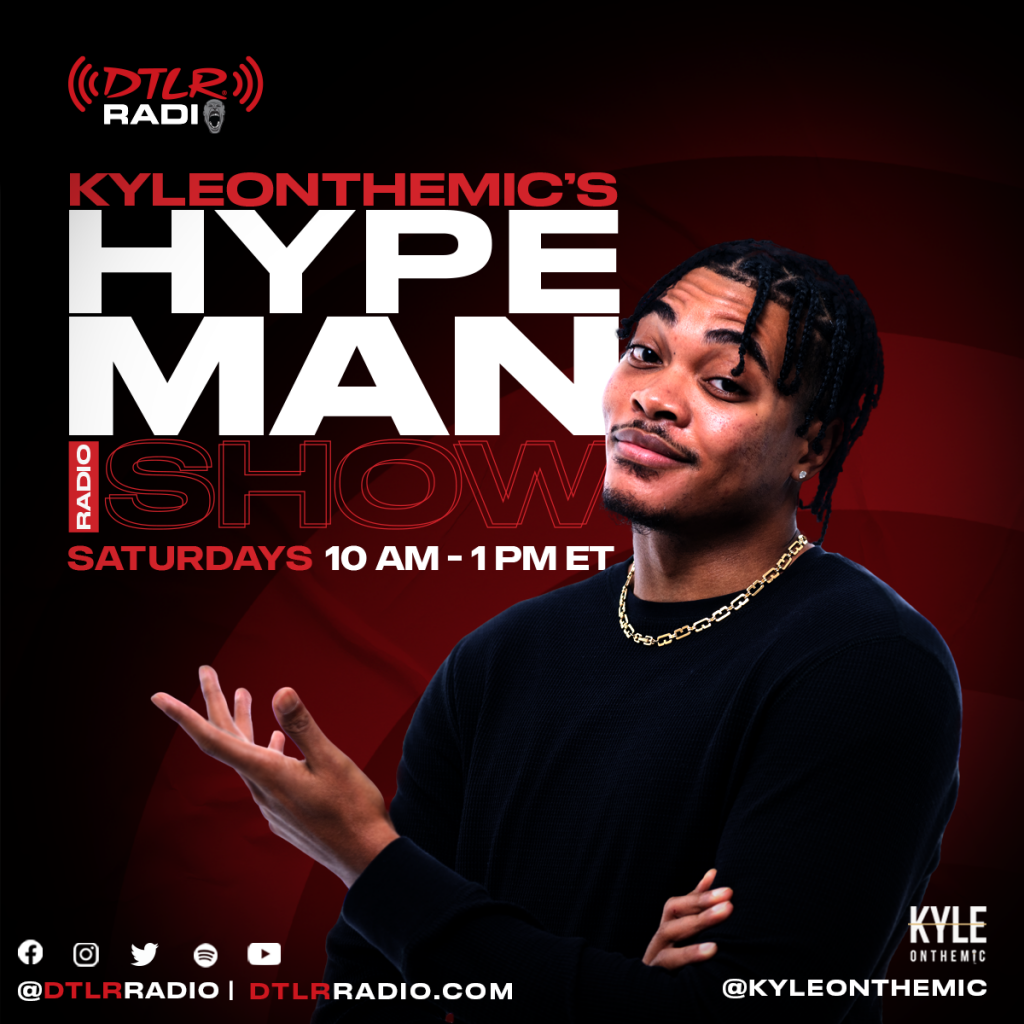 Kyle L. Jones aka "KyleOnTheMic" is a multi-talented entertainment host and media personality from Known for entertaining crowds of all ages with a spunky personality, he coined the name the Millennial Hype Man.
You can listen to him across 245 + DTLR STORES on "The Hype Man Show" every Saturday from 10am to 1pm DTLR Radio. You can also find him pumping up crowds with Monumental Sports as a host for the NBA G League Capital City Go-Go and The WNBA Champions Washington Mystics. You may have also seen him on the red carpet at several BET Award Shows, The Tyler Perry Studio's grand opening, and he has hosted the CIAA Basketball Tournament for the past 3 years, held in Baltimore, MD.
He lives by the quote, "Why try to fit in, when you are born to stand out!" which encourages his daily grind every day.
You can catch Kyle LIVE on DTLR Radio every Saturday from 10am-1pm ET!
---