DTLR Radio + 300 Ent. Present: Meet & Greet w/ Hunxho (Private Location)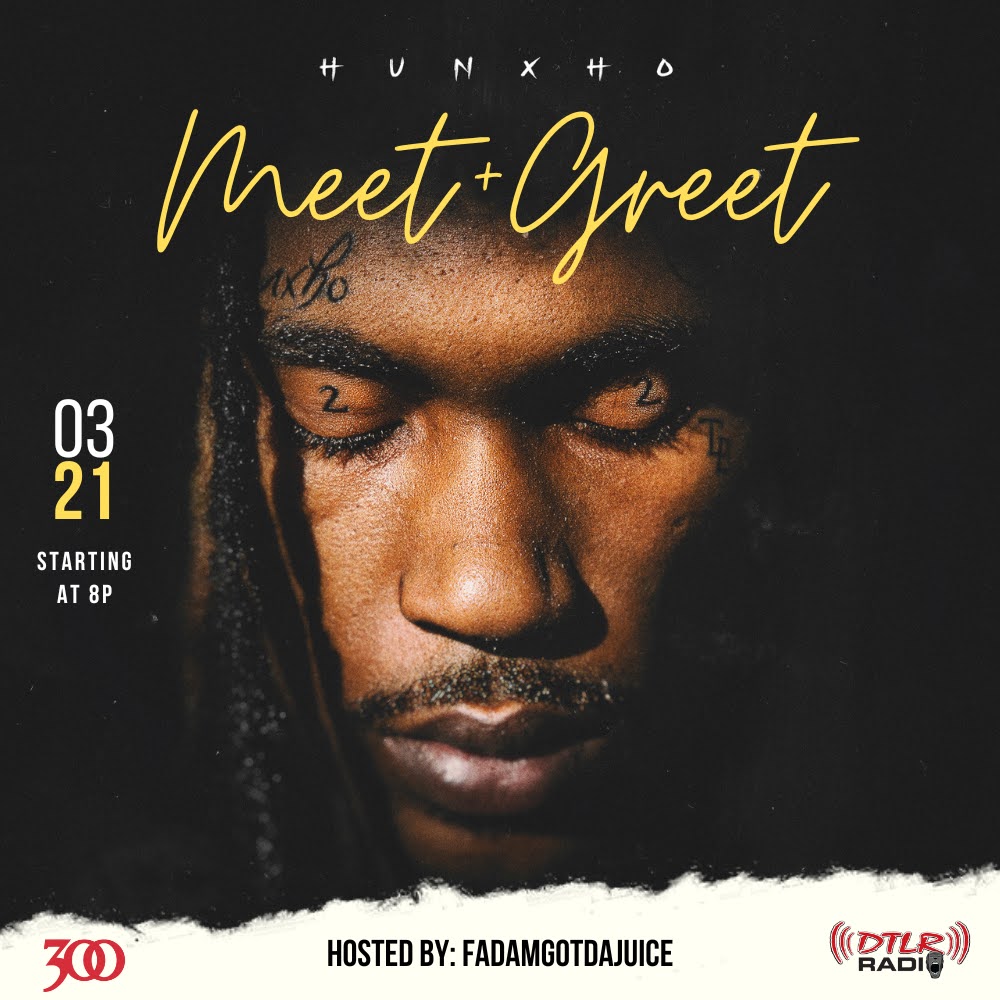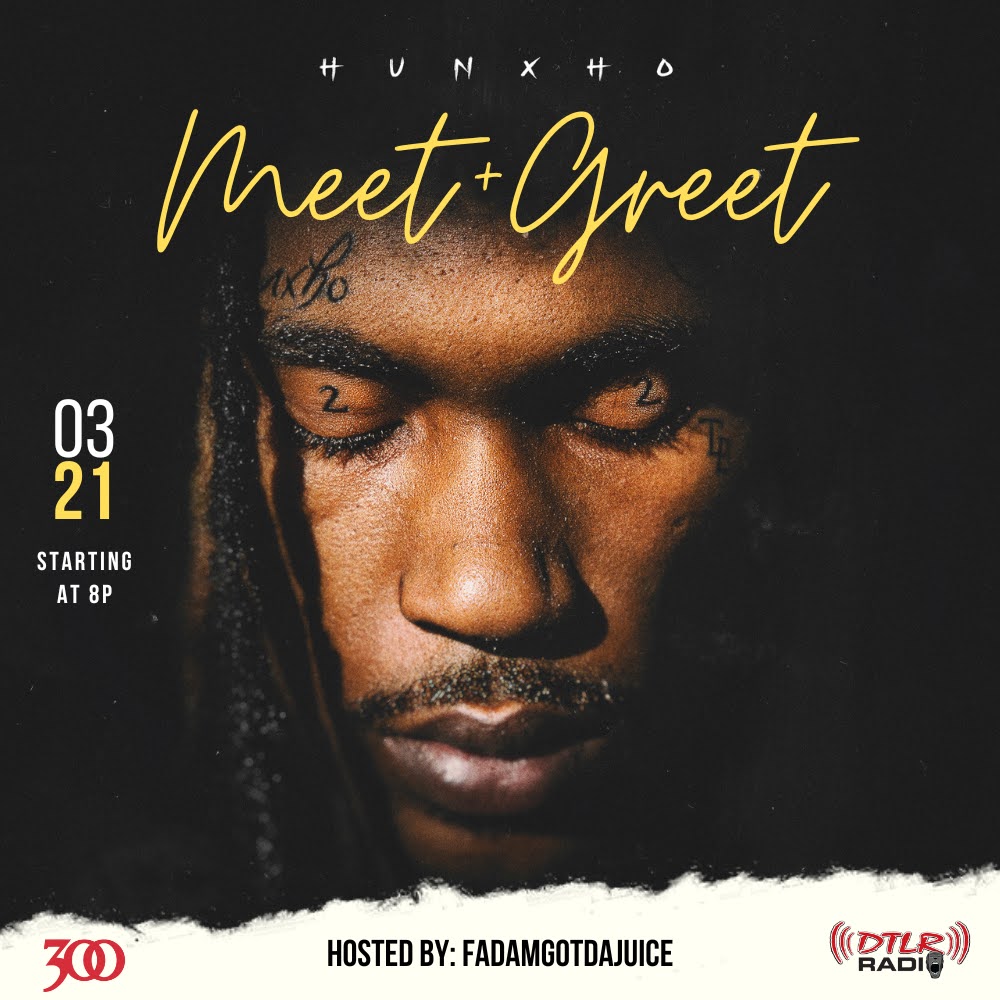 DTLR Radio and our good friends at 300 Entertainment are teaming up to host a meet and greet event for buzzing new artist Hunxho and his new album 22! The private event will take place on March 21st (8pm) at a secret DTLR location where the celebrations will ensue. Hunxho always delivers from the heart and this album will be a reflection of that. The event will be hosted by DTLR Radio's own Fadam Got Da Juice.
RSVP below before slots fill up, which will be quick. See you on Tuesday!
***Attendees will be e-mailed the location the day of the event***
---