DTLR Presents: 5th Annual MLK Classic (Sponsored by Adidas)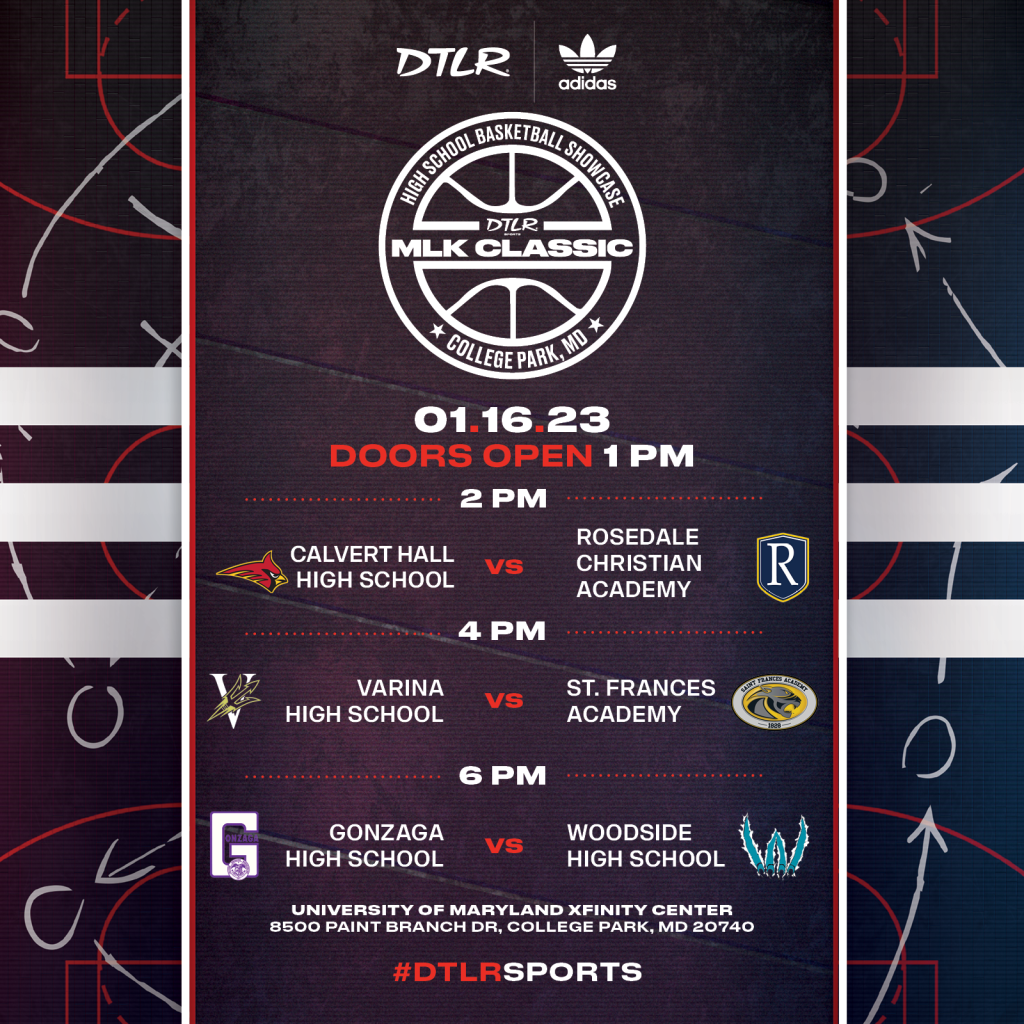 DTLR Sports and our friends at Adidas are excited to present the 5th annual MLK Classic high school basketball tournament! Taking place on January 16th, 2023 at the University of Maryland Xfinity Center, we're in for an incredible day of competition during an important holiday weekend. The matchups are:
2pm
Calvert Hall High School vs. Rosedale Christian Academy
4pm
Varina High School vs. St. Frances High School
6pm
Gonzaga High School vs. Woodside High School
Doors open at 1pm and tip-off starts at 2pm. Grab your tickets now, you won't want to miss this! Also follow us at @DTLRSports for more events and activations in 2023.
---