UPDATE: Nicki Minaj Speaks on Why She Doesn't Want To Collab with the City Girls
Written by Jay Holz on February 2, 2022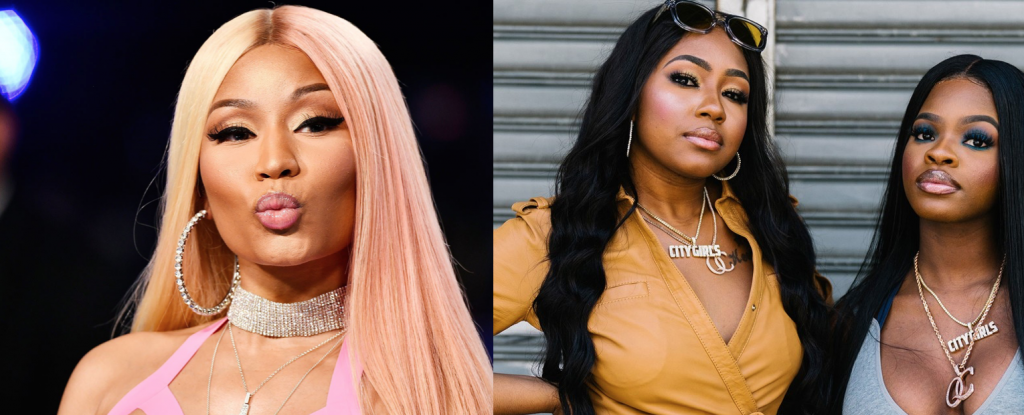 UPDATE:
It looks like things are cleared up between Nicki and the City Girls. See Nicki's tweet below.
Original Story:
Nicki Minaj is back in the fold when it comes to music. The superstar is gearing up to release her new single "Do We Have A Problem" featuring Lil Baby this Friday (2/4) and the buzz is high.
Doing some press ahead of the release, Nicki sat down with The Morning Hustle to talk a variety of things. One topic that came up was QC's own City Girls and whether or not Nicki would work with them. Turns out it's pretty unlikely.
"Well… I don't know," she said when asked about working with them. "What I will say is that, a few years ago I saw a video of them and I asked someone on their team at the time about them. … I was thinking about jumping on a record, one of their records that was out at the time. And then…social media happened."
She continues, "You know, people will say something about someone, an artist." Nicki adds, "The thing is, whenever you post something on the internet, it's there forever. Whenever say something in an interview, it's there forever."
Check out the clip below. What do you think of this? Fixable?
---
Reader's opinions
---