DTLR + Odd Sox Take Over Miami For #OddWeekendLive! [Photo + Video Recap]
Written by Jay Holz on July 26, 2022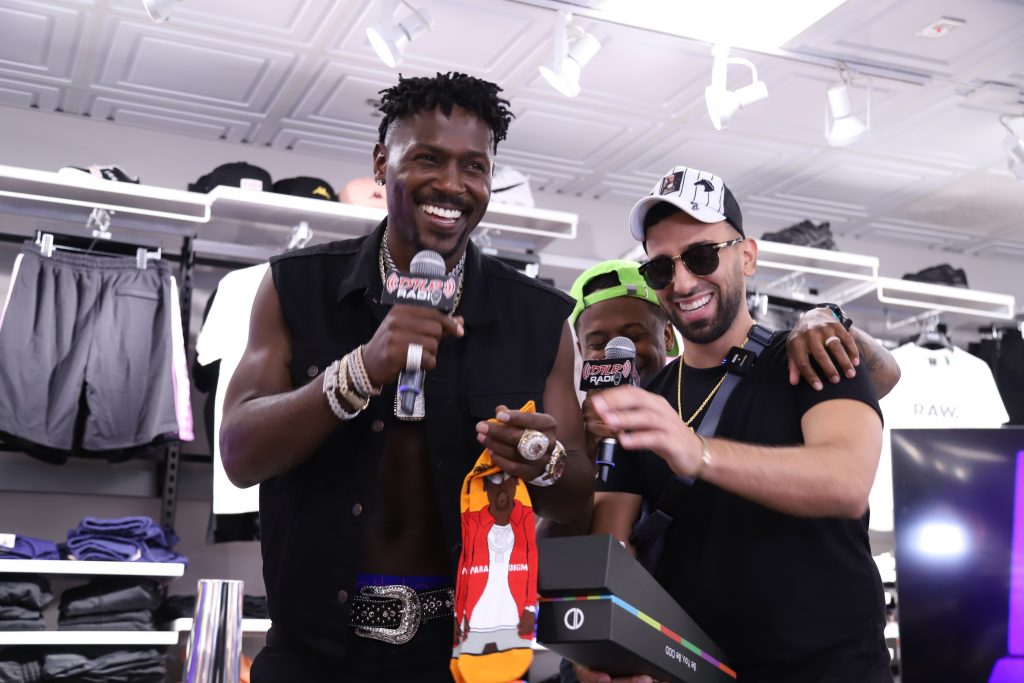 Festival season took over Miami this past weekend (July 23-24) and per usual, they left their mark. You already know how Miami gets down! The weekend festivities were hosted by DTLR Radio's own Ferrari Simmons, with local Miami DJ Gee Smoove handling the 1s and 2s.
Taking advantage of the excitement, DTLR and our good friends at Odd Sox came through South Beach and took over our Liberty City location for a 2-day onslaught of fun — from exclusive socks customization from Odd Sox, to a slew of DTLR giveaways, to artist interviews via DTLR Radio and so much more. We had customers winning prizes, meeting their favorite celebs, and even getting some slick autographs from folks like Antonio Brown.
Throughout both days, we had some industry heavyweights pull up on us. We had AB, Chinese Kitty, Deion Sanders Jr., legendary producer Drumma Boy, Scorey, Bootleg Kev, Baby Tate, Brisco, V Stuck, King P, JayHitUp, and so many more.
For those who couldn't make it, or missed our live streams throughout the weekend, we got you covered. Enjoy all the interviews below and check out some photos above!
WATCH ALL OF OUR INTERVIEWS FROM #ODDWEEKENDLIVE BELOW!
---
Reader's opinions
---