DTLR Radio Hosts Sukihana + Afro B for New "Lit Lobby" Event!
Written by DTLR Radio on May 20, 2023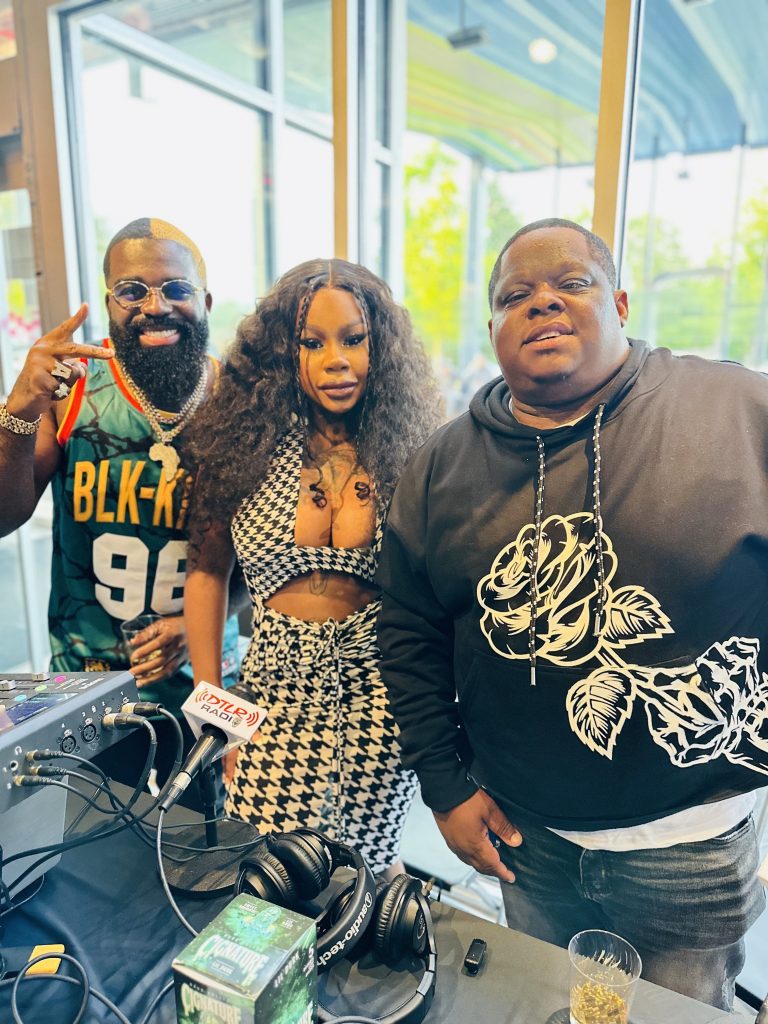 The return of Lit Lobby was one to remember!
DTLR Radio brought back our beloved Lit Lobby event where we take over the lobby of the Aloft Hotel here in Arundel Mills, MD to host a fun networking mixer event featuring a different special guest. For this go round, we invited the free-spirited Sukihana and afro beats hitmaker Afro B to celebrate their new single "Casamigos".
DTLR Radio's own Fadam Got Da Juice handled the hosting duties with DJ Scottie B on the 1s and 2s. We had delicious catering and the bar created 2 different Casamigos drinks deemed "The Suki" and "Afro B" for a nice added touch.
With a full crowd taking over the hotel, fans and local tastemakers poured in as the event was getting started. About halfway through, Suki and Afro B pulled up to meet the crowd, take some pictures and chop it up with attendees, all before their sit down with our host Fadam for a live Q&A interview. Discussing the new single, how these 2 connected and more, the conversation also took some interesting turns as expected with Suki in the building, but the laughs were plentiful and the excitement was high. If you weren't there for this one, you certainly missed out!
Check out a full recap below and stay tuned for our next Lit Lobby happening sooner than later.
---
Reader's opinions
---