VIDEO RECAP: HBCU Battlegrounds 2021 Panel Discussion featuring Industry Heavyweights
Written by Jay Holz on March 29, 2021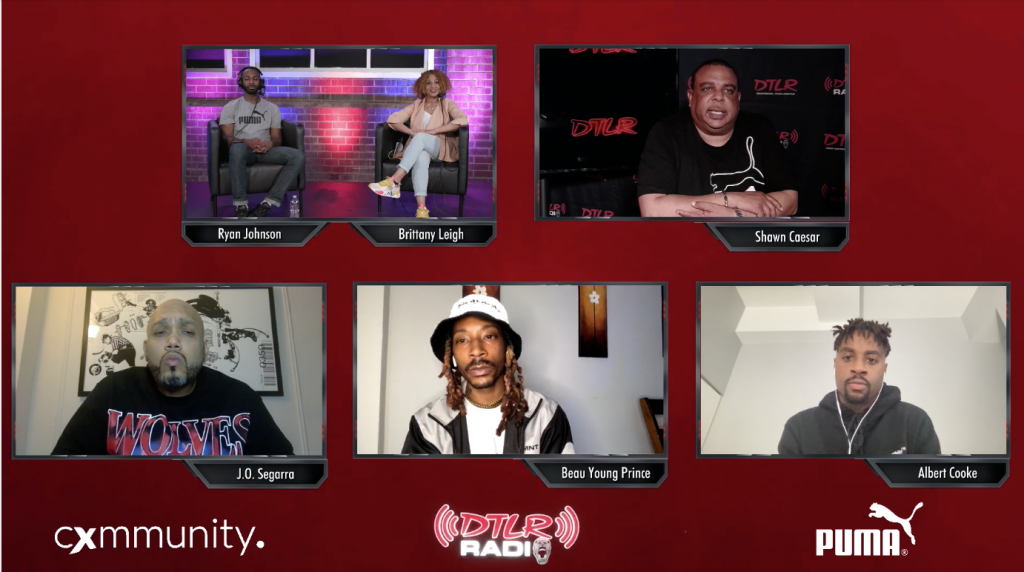 This past weekend, DTLR hosted our 2nd HBCU E-sports Battlegrounds Tournament and career fair in partnership with Puma and Cxmmunity, a nonprofit whose mission is to increase the number of minorities taking place in the gaming industry. It was an amazing experience to say the least!
During day 1, following our informative career fair, we hosted a panel discussion on how to break into the entertainment space through the world of music and gaming. The hosts of the panel were Ryan Johnson, co-founder of Cxmmunity, as well as our very own Brittany Leigh, the brand marketing manager here at DTLR. The panel participants included Shawn Caesar, VP of Marketing at DTLR; Albert Cooke, General Manager at Hillman Grad Records; Beau Young Prince, recording artist at Def Jam; and J.O. Segarra, Head Lifestyle Marketing and Promotions at Def Jam.
The hour-long discussion was full of gems where the panelists spoke on the importance of finding and building the right team, what you should focus on as an artist and someone trying to break into the industry, how important your ROI is when working with a brand or a label, taking chances on marketing strategies and innovative ideas, and so much more.
For those who may have missed out on the live discussion this past weekend, don't fret – we got you covered. Check out the full panel discussion below (starts at the 14:00 minute mark). Also be sure to follow us on Twitch as we have a ton more exciting things happening in the near future.
---
Reader's opinions
---