Saweetie Joins Gwen Stefani for New Version of 'Slow Clap'
Written by Jay Holz on April 9, 2021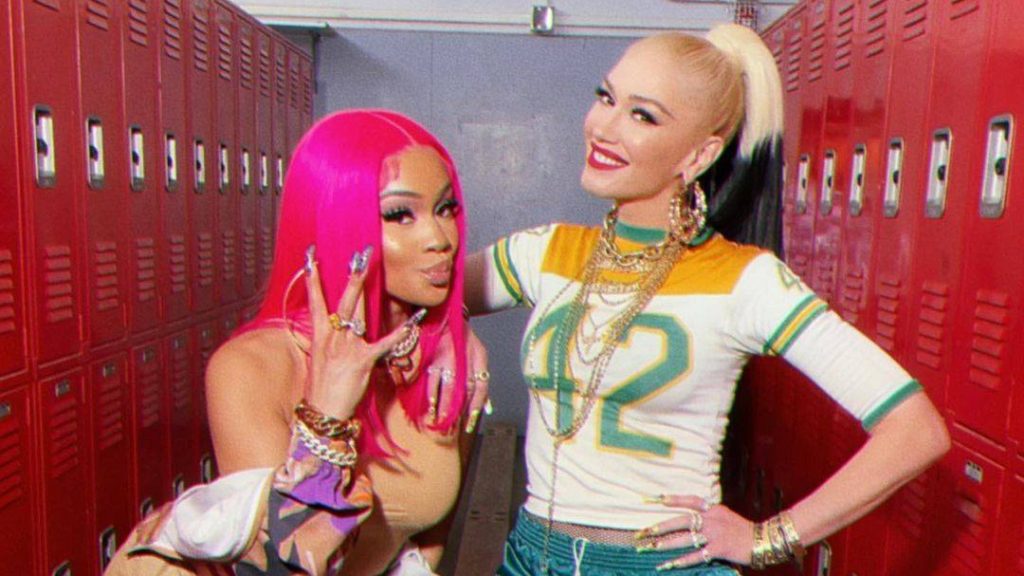 Saweetie joins Gwen Stefani for a new version of Gwen's recently-released "Slow Clap" single. The duo also comes through with an upbeat new video as well.
The video is reminiscent of Gwen's classic hit "Hollaback Girl" as the two beauts take over the locker room at a local gymnasium. Through some exciting dance routines, this video is full of fun – just like the song itself. Last month, Gwen released the original version of the song.
Saweetie has certainly been in the news a lot lately. It's refreshing for her that her latest headline involves a fire collab with a music industry legend.
Check out the new version of "Slow Clap" below.
---
Reader's opinions
---