UPDATE: The Next 'GTA Online' Update To Include New Music from Dr. Dre
Written by Jay Holz on December 8, 2021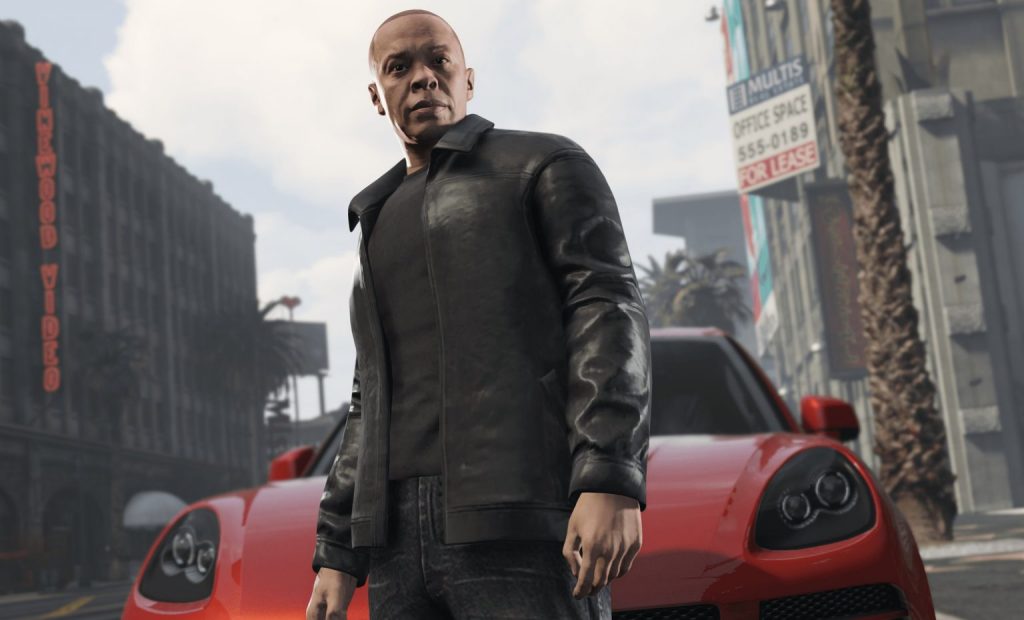 UPDATE:
The aforementioned music from Dr. Dre for GTA Online has arrived! Listen to the new songs below featuring Nipsey Hussle, Eminem and more.
Previous Story:
If it's one thing Rockstar knows how to do, it's extend the life of their product. Grand Theft Auto is one of the most beloved video games out and it appears next week (12/15) they're releasing a major new update to GTA: V Online.
First and foremost, one of the key characters from Grand Theft Auto V, Franklin Clinton, will be making a return to the game. Rockstar is also teaming up with Dr. Dre who will be providing unreleased new music for the game. His likeness will also be used in the game too. Can you imagine going on a mission for Dre?
According to The Verge, "the story apparently picks up in the years following the events that transpire in Grand Theft Auto V, and Rockstar got Franklin's voice actor, Shawn Fonteno, to reprise the role. Aside from new missions, the content drop will include lots of new music. There will be a new radio station, as well as "huge first-of-their-kind updates to existing radio stations including a ton of new and unreleased exclusive tracks from Dr. Dre and a heavy-hitting line-up of artists," says Rockstar. There will also be new side missions, weapons, and vehicles."
We're here for this one. The updates will take place on December 15th. Check out a trailer below.
---
Reader's opinions
---