DTLR Celebrates International Air Max Day in Full Force
Written by Jay Holz on March 28, 2022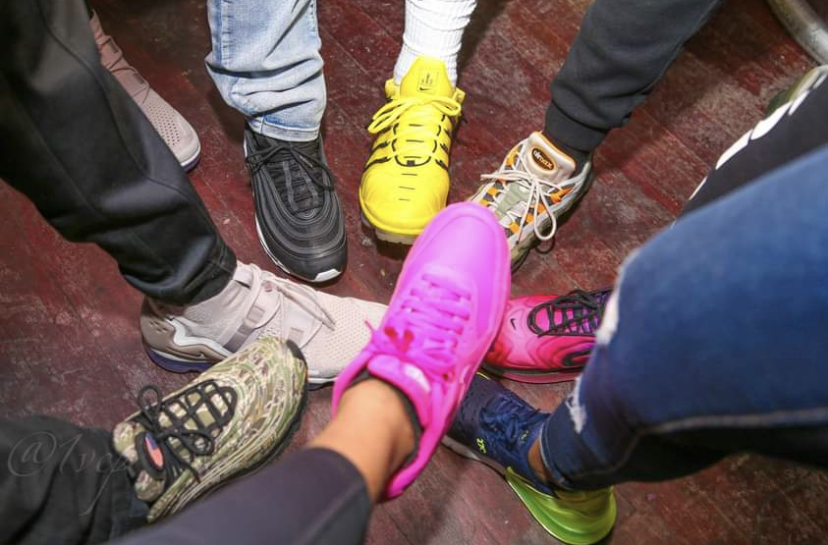 On March 26th, the entire shoe world celebrated the infamous Nike Air Max Day. Being a leading force in this space, you already know DTLR turned up the festivities.
Across the country, we hosted "Air Max Night" – a party series celebrating the iconic shoe and the culture it created. Along with our friends at Urban Fetes, we had the music bumping, the good energy flowing and an overall celebration of culture.. We shut things down on the east coast in Virginia, the midwest in Chicago and Detroit and down south in the ATL. Nike enthusiasts of all sorts packed in the venues and it's safe to say we took Air Max Day to the…max.
DTLR DJ's & hosts raffled off various DTLR & Nike gift cards in each city as well. In Detroit we had DJ Casper and DJ Freak Show, along with Kenny Valentino hosting. In Atlanta, 4Ize hosted the show while DJ Peazy and B Easy handled the 1s and 2s. The Chi featured Happy as the host with DJ Mile High and DTLR's own DJ Commando on deck. Then in VA, we had Shannon Waldron on the mic with Gee Hicks and DJ Vaughn holding down the tunes.
All in all, Air Max Day (and night) was a humongous success and DTLR celebrated it to the fullest. Check out some pictures below and stay tuned for a video recap too!
---
Reader's opinions
---