J Prince Speaks On The Grammys x Hip Hop And What Artist Should Do To Stop 'Cancel' Culture
Written by Tiara LaNiece on March 22, 2022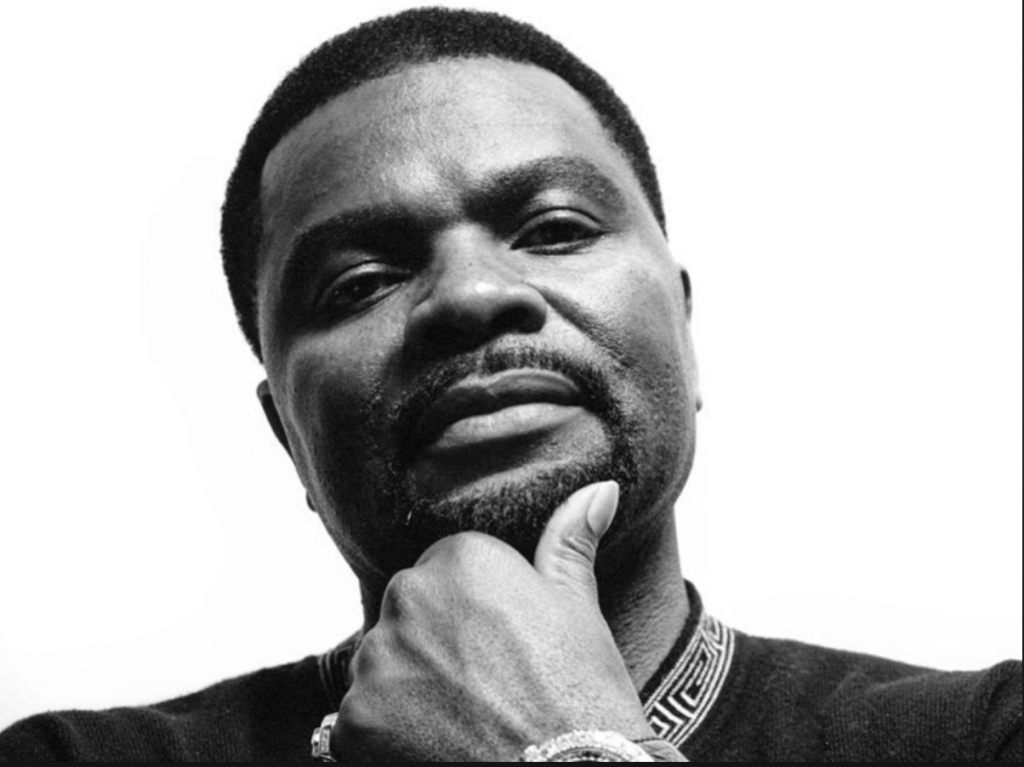 In all things music I try not to voice my opinion much on certain subjects in popular culture, BUT today I have a little time.
I was scrolling the timeline that is twitter (LOL) and I came across J Prince's tweets, who most of us in Hip Hop respect on a very high level. After completing the thread I can honestly say I agree with him, on how we as artist are treated when those that hold the power to control if we perform on certain stages that they created to tell us how important we are to a culture that we created and is ultimately ours. He speaks to the recent cancelation of Kanye West from the Grammys and others like him (Drake, Nicki Minaj, etc) to get us all in the front row of the conversation.

So, with that being said he speaks on how it's so easy to remove us from a place that we created for us to express ourselves as artist. He continues to add in other meaningful points to bring the conversation full circle. We are so jaded by the lights and cameras that we have forgotten that the money IS NOT enough when it comes to standing 10 toes down. I've said this many times. Who decides from what angle that one should be cancelled and most times we just subscribe to the majority which is somehow pushed by other agendas? Where does it start? Why are we so quick follow? A lot of our culture is perpetuated by outside forces daily, that we continue to allow make the decisions for us. We have given up so much power with our own that it sometimes seems that we are okay with whatever comes and we just link with it and that has to stop!
The accountability that we all dismiss on the regular is that we have become a slave to the check and we are losing the essence that is us! Before, I step off my soap box just know I have many words for this conversation that I would love to express but I want you all to see the conversation from J Prince as to why I stepped on it in the first place.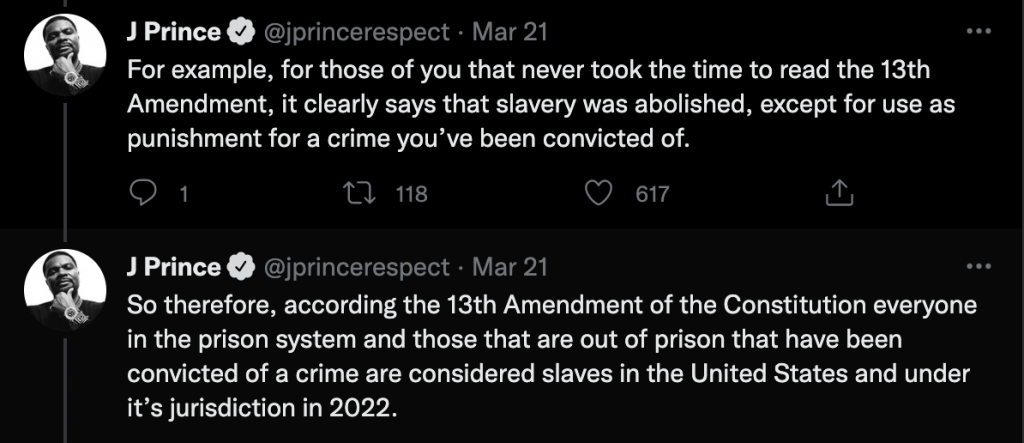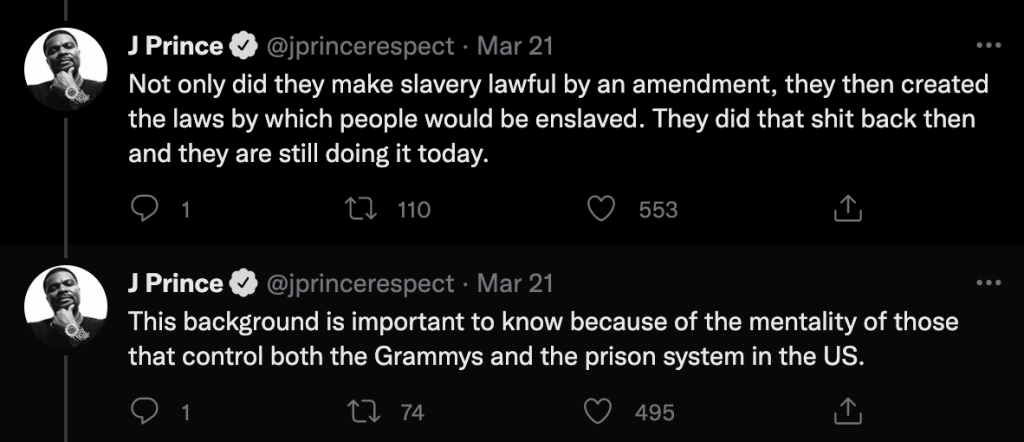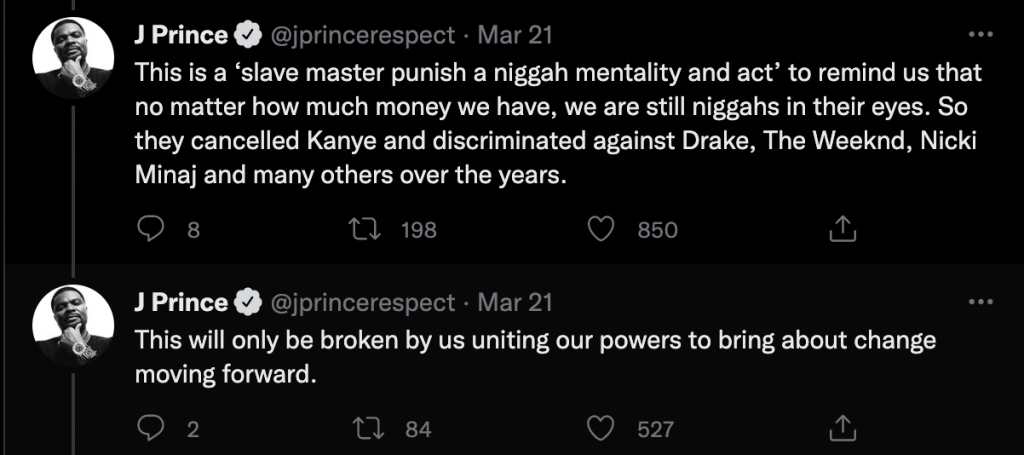 ---
Reader's opinions
---