Lebron James Previews A New Hov x Nipsey Track
Written by Tiara LaNiece on February 10, 2021
While scrolling twitter yesterday evening I came across a gem. No, not Lebron scoring triple doubles, but a recording from him and @Wizzogmb on their personal IG accounts giving us a taste of what's to come on the "Judas and The Messiah" soundtrack. The soundtrack is scheduled to drop tomorrow.
I was taken a back to learn that Jay Z and Nipsey Hussle had a track together. If we were to rewind back, we should be reminded that when Nipsey released a mixtape Jay Z was the first to buy 100 copies and not to mention that each copy cost $100 a pop. But, to see this come full circle is amazing.
Jay and Nip aren't the only talented MC's said to feature on the soundtrack. Young Guru released a tracklist via Instagram showing that along with the two mentioned above others like Nas, Rapsody, Black Thought, H.E.R, G Herbo and likes will be gracing us with their skills on on this "Inspired Album". Take a listen to the snippets provided below and let us know what you think.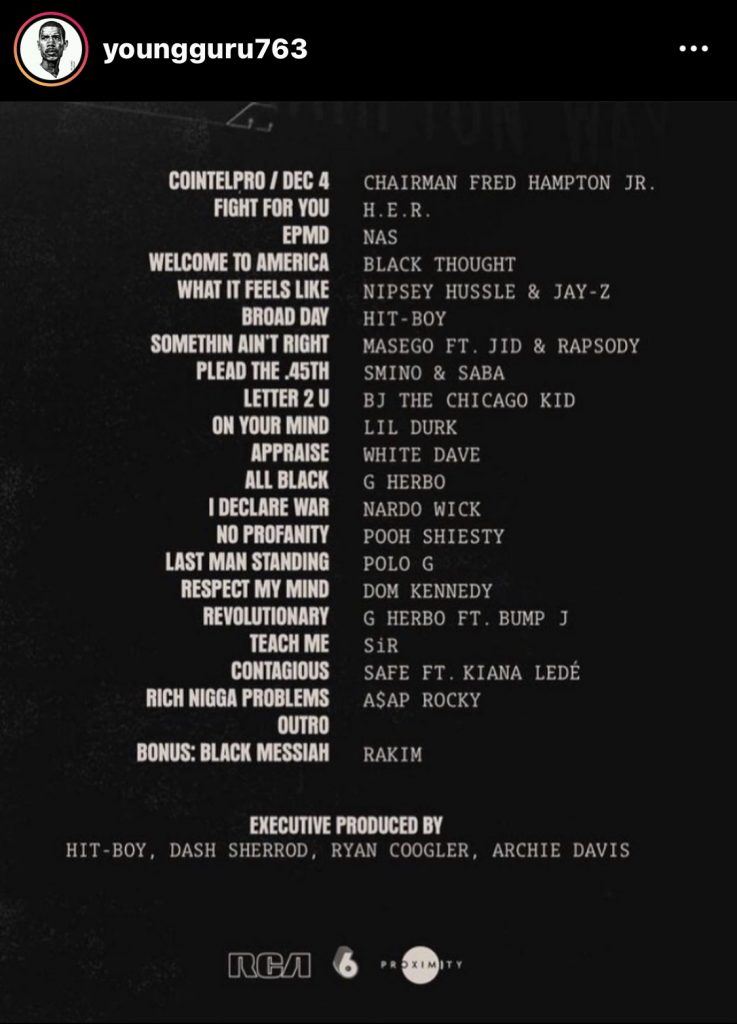 ---
Reader's opinions
---