Mariah Carey Announces "Mariah Menu" at McDonald's; Plans To Give Out Free Food During Holiday Season
Written by Jay Holz on November 10, 2021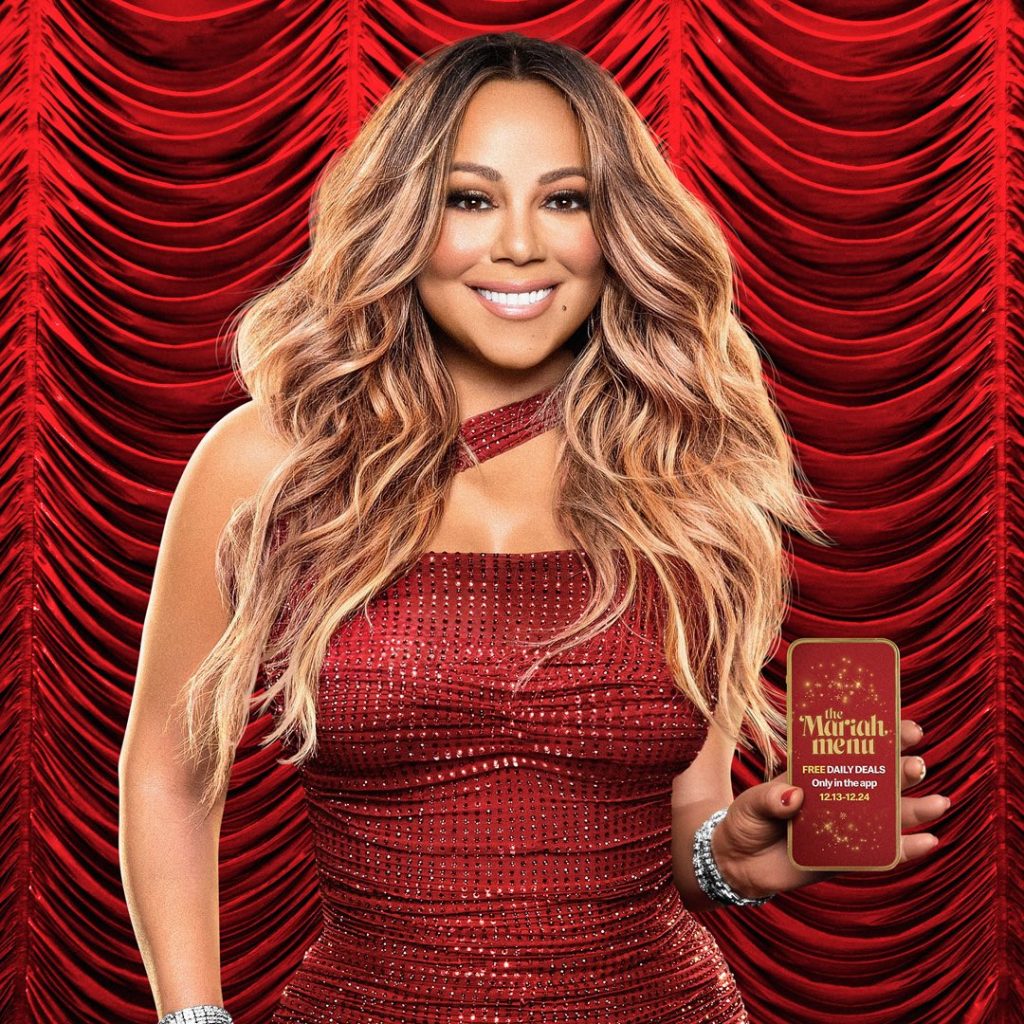 Mariah Carey and Christmas are synonymous at this point. Each and every year, we can expect the songstress' legendary ballad "All I Want For Christmas Is You" to make its way back to the top of the chart. It almost signifies the beginning of the season once that happens.
Well, this holiday season will be an even bigger one for Mariah as she announces a new partnership with McDonald's. Introducing the Mariah Menu.
"Some of my favorite memories with my kids are our family trips to McDonald's, and of course, each of us has our go-to order. Mine is the cheeseburger, and I get it with extra pickles," said Mariah Carey in a press release. Included on the "Mariah Menu" range from a Big Mac on December 13, pancakes on December 18 and chocolate chip cookies on Christmas Eve.
As most know, McDonald's has been ramping up their entertainment partnerships as of late. This includes Saweetie, Travis Scott, J Balvin and more. The artists typically create their own special McDonald's meal and it gets added to the menu for a limited time. In true Mariah fashion, she took it to a whole different level by providing an entire menu, as well as planning to give away free meals in the process.
This is a great look for Mariah and McDonald's. Hopefully they're able to feed those in need this holiday season. What you getting off the Mariah Menu?
---
Reader's opinions
---
Continue reading