Nike Is Reportedly Suing The Company That Made Lil Nas X's "Satan Shoes"; Not The Artist Himself
Written by Jay Holz on March 30, 2021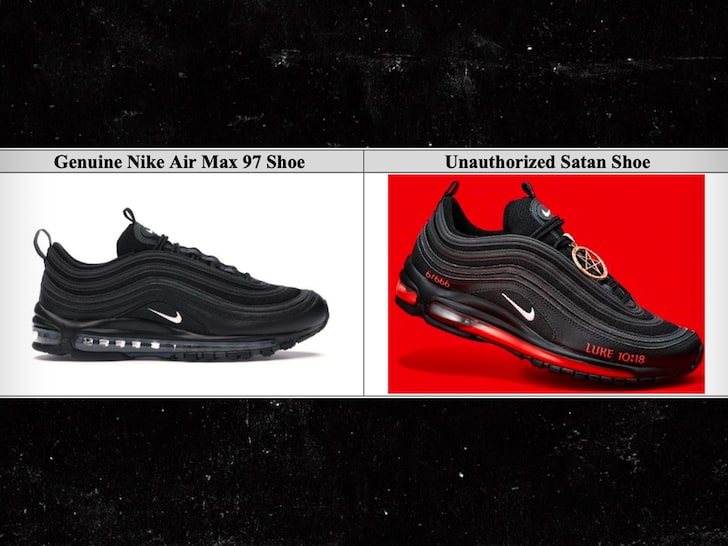 Lil Nas X has caused quite a controversy over his new single "MONTERO (Call Me By Your Name)" and his "Satan shoes". According to TMZ, Nike is reportedly suing the company that created these custom shoes. However, Lil Nas X is not named as a defendant in the suit.
The company in question is MSCHF Product Studio. They have teamed up with the singer/rapper to produce the controversial pair of shoes. Lil Nas has been heavily promoting the customized Nike Air Max 97, which feature the pentagram symbol, a Bible verse that references Satan, and most notably, an alleged drop of blood from one of MSCHF's employees. To add to the controversy, there was only 666 pairs made and they're selling for over a thousand dollars.
TMZ adds:
"According to the docs, obtained by TMZ, Nike claims the company's tricking consumers into thinking it approved the Satan-themed shoes, but Nike insists it didn't authorize it and "is in no way connected with this project."
"Nike claims MSCHF buys the shoes from Nike, then the artists it works with make their own creative modifications before selling them at a higher price.
"Nike's suing for trademark infringement because the famous Swoosh logo is still prominently featured on X's shoes. It wants damages, and perhaps more importantly for Nas X … Nike wants the judge to block all sales of the Satan Shoe."
If nothing else, Lil Nas X sure knows how to stir up a controversy and how to troll to its finest. Among several other tweets, the Diamond-selling artist poked fun at the Nike lawsuit with this tweet:
What do you think of the new single and the message Lil Nas is sending? Weigh in.
---
Reader's opinions
---