Nike Takes Over Lincoln Plaza Center in NYC for Nike World Basketball Festival
Written by DTLR Radio on September 19, 2023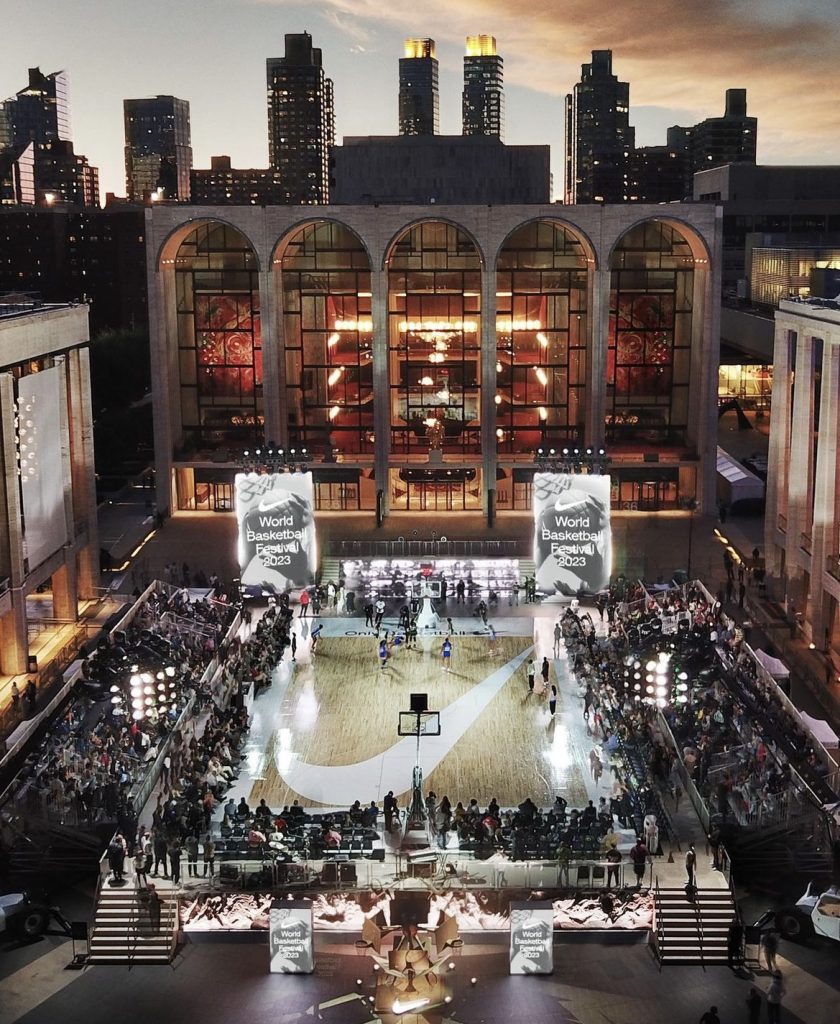 On September 15 and 16th, Nike hosted an incredible basketball tournament at the Lincoln Plaza Center in NYC featuring some of the top girls and boys high school prospects in the country. While the tournament itself was the main attraction, the build-out and the various activations Nike set up was truly next level. They built out various display walls and "tunnels" for attendees to walk through and see some of their past top basketball releases from superstars such as LeBron, Sue Bird, and more.
Nike set up an awesome shoe cam activation with JD Sports deemed the "Heat Check" where folks could show off their fresh kicks and leave with a video to share on social media. Nike also teamed up with Drake by setting up a pop-up shop featuring some new items from his latest Nocta collection. That area was packed from start to finish.
From an event production standpoint, Nike went out of their way to make sure the designs were on display and the build-outs were noticeable. They created a Nike swoosh sculpture that stood in the middle of the plaza as well as other unique Nike-inspired art creations throughout the venue. The basketball court setup itself was as professional as it gets with mega screens, a true "stadium" build out, regulation size court and a crowd atmosphere that felt like an NBA Finals matchup.
The special guests were aplenty throughout the event as well. Everyone from Kevin Durant, Travis Scott, Carmelo Anthony, Dirk Nowitzki, Scottie Pippen, Ja Morant, Devin Booker, Jason Kidd, Victor Wembyana, and so many more. It was a star-studded affair to say the least.
As soon as the tournament ended, Nike swiftly cleared the court and set up a staging area for the evening's performers. We enjoyed full sets from Lola Brooke, Jadakiss, Fabolous and Lil Yachty. The NYC crowd was turned all the way up as the amazing 2-day extravaganza came to an end. With capacity at its max, Nike also set up huge projector screens outside of the venue so folks could still enjoy the basketball games and the performances after.
The overall event was impressive and a clear success all across the board.
---
Reader's opinions
---