RECAP: 2021 DTLR HBCU Tour – Coppin State University
Written by Jay Holz on October 21, 2021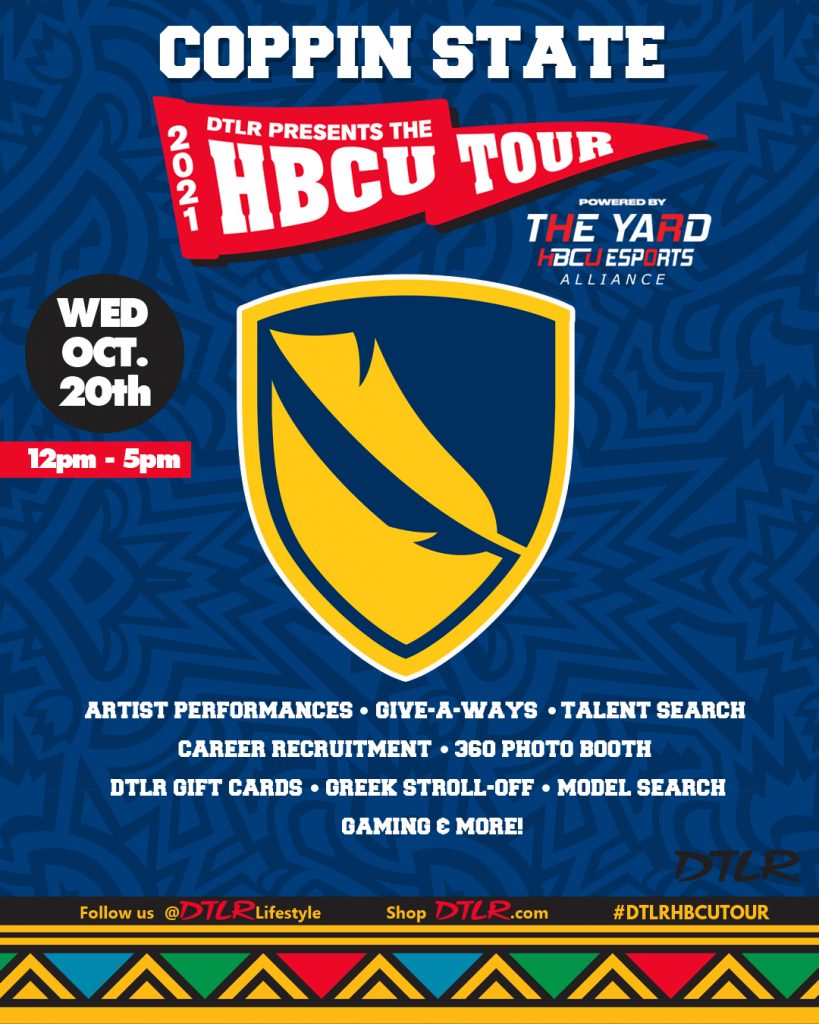 The 2021 DTLR HBCU Tour has been amazing thus far and it's only getting better as we inch near the halfway mark.
For the 3rd stop on our trek, the DTLR squad came home to Baltimore to throw yet another unforgettable show at Coppin State University. Just like the first two stops, we had a slew of amazing performances from some top tier artists. This included HD4President, OMB Peezy, Prince of da Mobb, Ryan Trey, Young E. Class, Luh Dino, Tyahna Maray, and so many others.
We also had a few surprise guests this time that was perfect for us being in Baltimore. First up, we had Baltimore hitmaker Shordie Shordie come through to do a set for the students. However, he wasn't alone — to kick things off, he brought out his old Peso Da Mafia partner PDM Purp to perform their hit record "Money Man". It was a beautiful sight to see.
Then, next up was Young E. Class, who gave fans the amazing moment of bringing DC's own Fat Trel out to the stage for a quick performance. This was actually Trel's first official performance since coming home from prison the week prior, which made it even more exciting. Of course, you know DTLR gets the exclusives as always!
In addition to the performances, we had various activations throughout the day from a gaming truck, to the popular 360 photo booth, to DTLR giveaways, PUMA and Goorin Bros meet + greets and so much more.
For those who missed out for the students that want to re-live the experience, check out our recap video below.
Next up is Elizabeth City State on Friday (10/22). Get ready for a whole lot more excitement these next few weeks!
Full Recap:
---
Reader's opinions
---