RECAP: 2021 DTLR HBCU Tour – Elizabeth City State University
Written by Jay Holz on October 23, 2021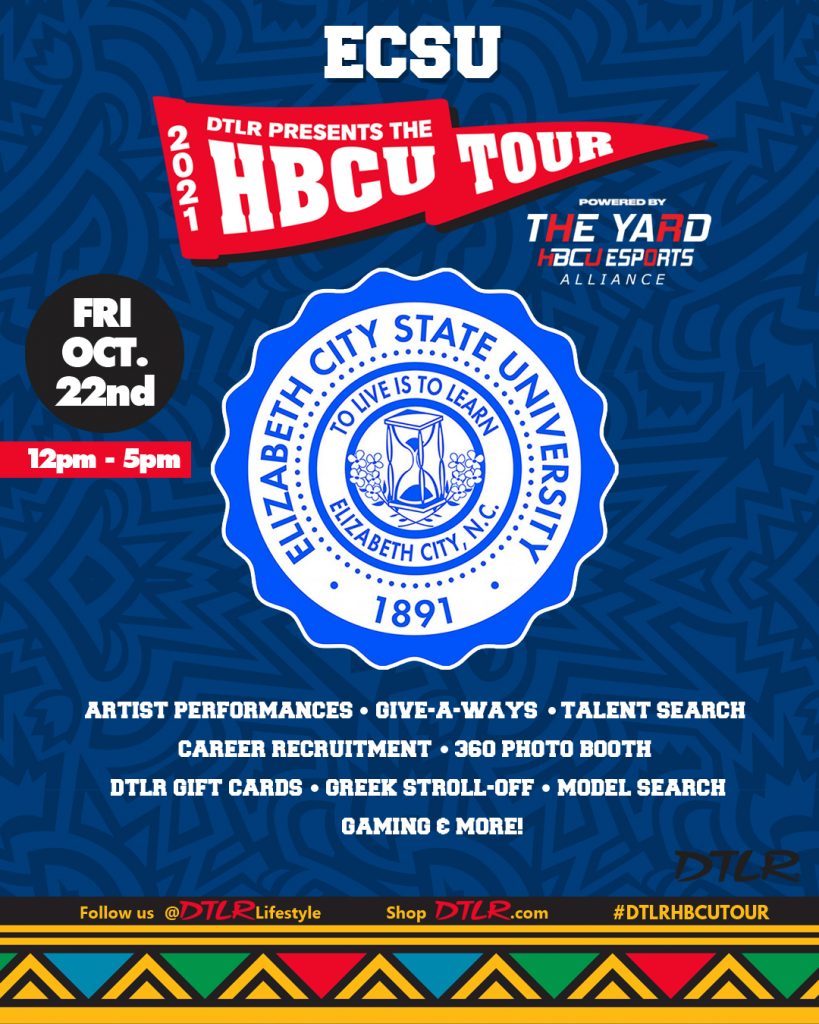 We're halfway through the 2021 DTLR HBCU Tour and we're steadily moving along!
Heading over to the Carolinas, we ventured our way to Elizabeth City State University for stop number 4 of the tour. Things were looking great as we were setting up, getting ready for the excited students to pour into the football field and continue celebrating their homecoming.
Hosted by ECSU alumni Jaycee, as well as DJ Ash B on the 1s and 2s, it was set to be an amazing homecoming event.
As we were doing soundcheck, we got hit with some weather issues and faced some downpour rain. We kept things pushing, however, and still started the show on time as planned. The loyal and excited students began to flood their way to the stage as we kicked off our performances with the likes of SGE Kash, Tone on a Mission, Sincerest Don and more.
Unfortunately, about an hour into it, the rain became too much to fight and we got hit with massive thunderstorms. This unfortunately ended things early for us, but like we said, it was still an enjoyable experience. The ECSU student body kept the energy high throughout the storm and made the short-lived experience as great as it could possibly be.
For those who missed out for the students that want to re-live the experience, check out our recap video below.
Next up is Tennessee State University on Wednesday (10/27). Get ready for a whole lot more excitement these next few weeks!
---
Reader's opinions
---