RECAP: 2021 DTLR HBCU Tour – Tennessee State University
Written by Jay Holz on October 28, 2021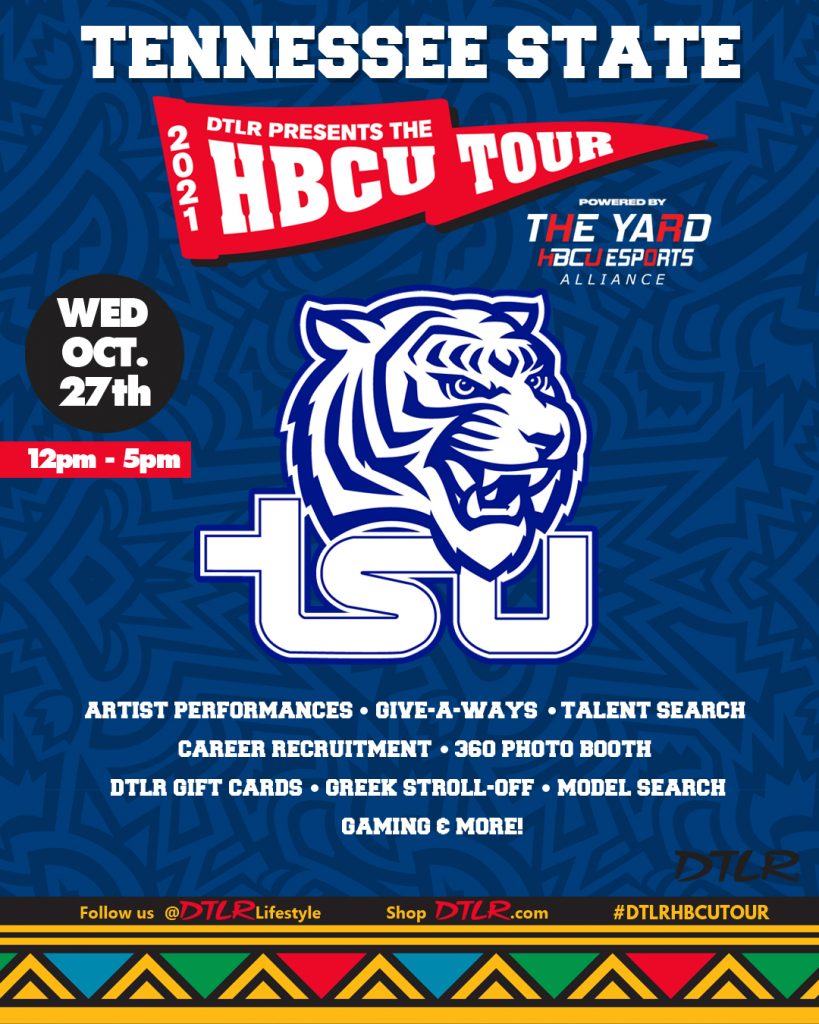 We're officially halfway through the 2021 DTLR HBCU Tour and we continue to remember that HBCUs just truly do it better.
For stop number 5, we headed across the country and ended up in Nashville at Tennessee State University. With beautiful weather, an excited student body, and a homecoming week to remember, DTLR came in and threw another unforgettable show. We continue our strong slate of performers including the likes of HD4President, Karlae, Trapboy Freddy, Young E. Class, Luh Dino, TSU's own alum Tyahna Maray, and so many others.
In addition to the performances, we had various activations throughout the day from a gaming truck, to the popular 360 photo booth, to DTLR giveaways, PUMA and Goorin Bros meet + greets and so much more. The students were outside early with us and stayed until the very end. We had student dance battles, gift card winners and enough excitement to last the rest of the year.
For those who missed out and for the students that want to re-live the experience, check out our recap video below.
Next up is Florida A&M University on Thursday, October 28th. Get ready for an amazing 2nd leg of the 2021 DTLR HBCU Tour!
Full Recap:
---
Reader's opinions
---