RECAP: 2021 DTLR HBCU Tour – Florida A&M University
Written by Jay Holz on October 29, 2021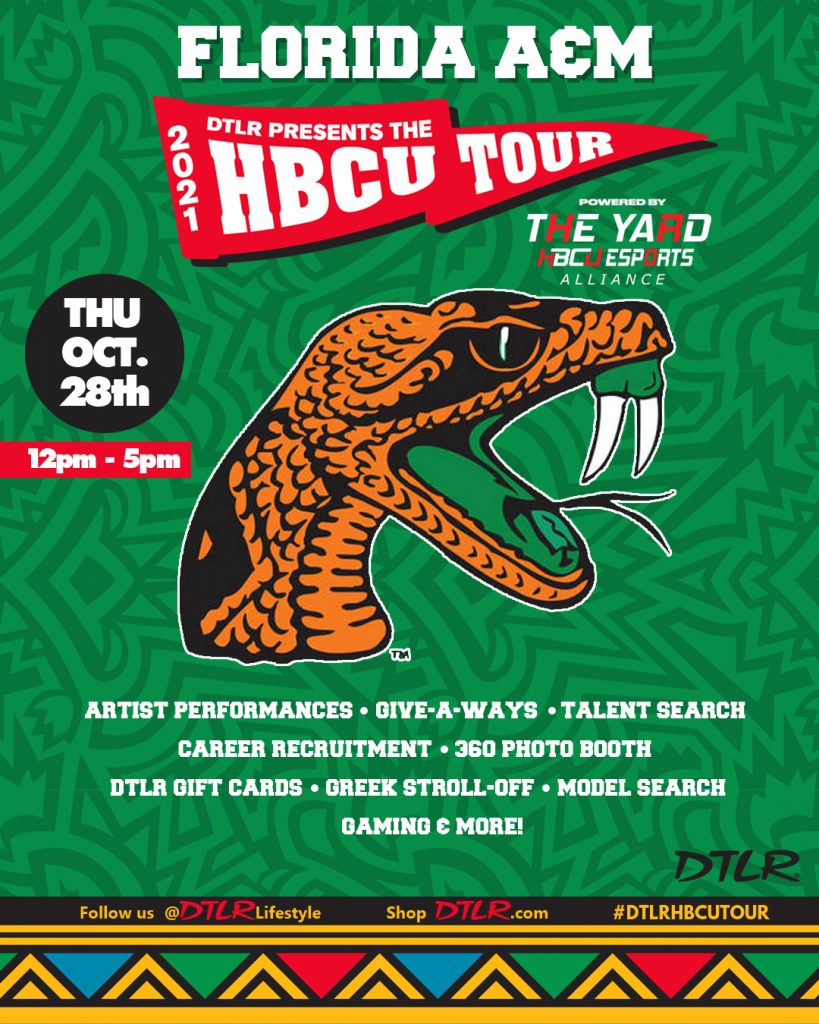 As we're nearing the end of the 2021 DTLR HBCU Tour, things are ramping up and the students continue to remind us why we do this. Next up is down south in Tallahassee at Florida A&M University!
Despite some early morning rain, we had weather in the Sunshine state, although we set up shop in the rec center so it didn't matter too much. Getting another early start, the kids were pouring in as soon as doors opened. We had memorable performances back to back from the likes of HD4President, Journee, Trapboy Freddy, Young E. Class, Luh Dino, Tylan, SGE Kash, Tyahna Maray, and so many others.
Right as doors were getting ready to close, the FAMU students were surprised with a shut down performance from BRS Kash. Coming in hot performing his hit record "Throat Baby," the crowd of students mobbed to the front where Kash met them in the pit and ended the show with a bang. He then took the time to do a long meet and greet with the remaining students. It was truly a moment.
In addition to the performances, we had various activations throughout the day from a gaming center, to the popular 360 photo booth, to DTLR giveaways, PUMA and Goorin Bros meet + greets and so much more. We had student a few crazy dance battles, gift card winners throughout the day, and enough excitement to make the 2021 FAMU homecoming one of the best yet.
For those who missed out and for the students that want to re-live the experience, check out our recap video below.
Next up is our last stop at North Carolina Central University on Friday, November 5th. We're ready to close out the 2021 DTLR HBCU Tour with a bang!
Full Recap:
---
Reader's opinions
---