2022 DTLR x Urban Fetes x Chicago Public Schools Silent Party Invasion! [Photo + Video Recap]
Written by Jay Holz on June 20, 2022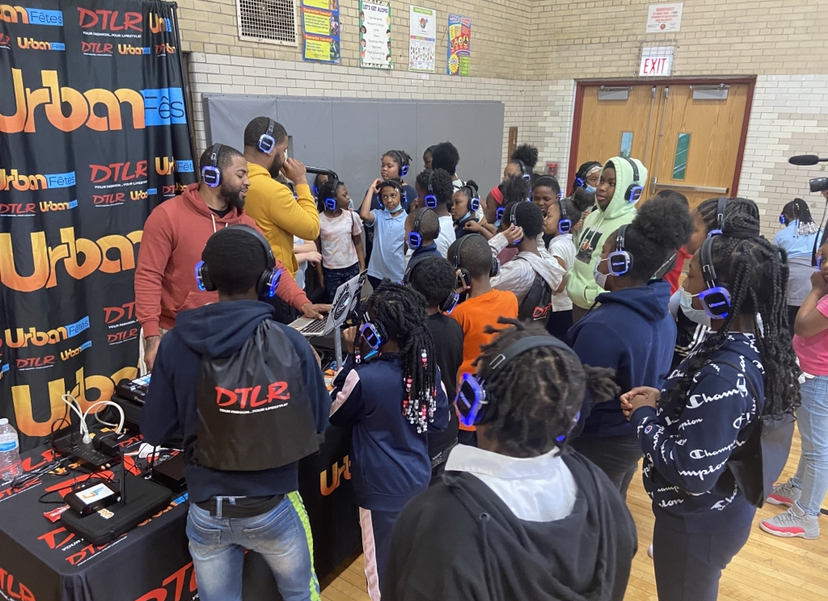 With the school year officially wrapped up, it's time to rejoice. DTLR along with Urban Fetes & Chicago Public Schools created a partnership throughout the 2021-22 school year to bring "The Silent Party School Invasion" to over 60 schools reaching over 20,000 students across the city!
What's the best way to make the school year extra exciting? How about a surprise silent party event?! In order to be allowed to attend these exciting events, students at each of our schools needed to have perfect attendance and above-average grades.
During the parties, we provide everything from food, the 360 photo booths, gift cards, promotional giveaways, and of course, the hottest music. With all the success during the school year, you can be on the look out for DTLR's Chicago Park District Summer Camp Invasion coming REAL soon.
Until then, enjoy a photo recap below as well as a video recap. Thank YOU Chicago!
---
Reader's opinions
---