Watch The Full Replay of the Earth Wind and Fire vs The Isley Brothers Verzuz
Written by Jay Holz on April 5, 2021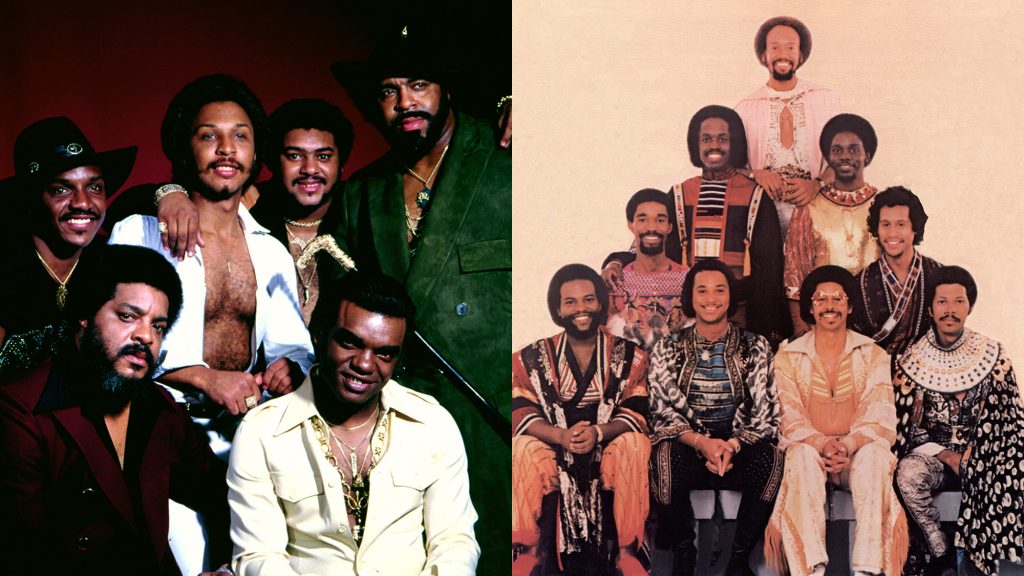 Last night's Verzuz battle between Earth Wind and Fire and The Isley Brothers might have been the most historical one yet!
Full of nostalgia, classic records and memories, the two legendary groups gave us a 2+ hour battle that was simply incredible. The battle was hosted by Steve Harvey and in addition to classic after classic, we also got some amazing stories along the way.
TIDAL went ahead and put together a playlist for all of the songs that were played last night, which you can check out here.
HHNM also listed out all the songs that were played in the battle. Check it all out below, as well as the full replay of Earth Wind and Fire vs The Isley Brothers for those who missed it or for those who simply wanted to re-live it.
Earth, Wind & Fire vs. The Isley Brothers 'VERZUZ' Rounds:
Round 1:
Isley Brothers – Love the One You're With
Earth, Wind & Fire – That's the Way of the World
Round 2:
Isley Brothers – This Old Heart of Mine
Earth, Wind & Fire – Let's Groove
Round 3:
Isley Brothers – Hello It's Me
Earth, Wind & Fire – Keep Your Head to the Sky
Round 4:
Isley Brothers – At Your Best (You Are Love)
Earth, Wind & Fire – Reasons
Round 5:
Isley Brothers – Harvest for the World
Earth, Wind & Fire – Got to Get You Into My Life
Round 6:
Isley Brothers – Groove With You
Earth, Wind & Fire – Would You Mind
Round 7:
Isley Brothers – Summer Breeze
Earth, Wind & Fire – Be Ever Wonderful
Round 8:
Isley Brothers – It's Your Thing
Earth, Wind & Fire – Devotion
Round 9:
Isley Brothers – Make Me Say
Earth, Wind & Fire – After the Love Has Gone
Round 10:
Isley Brothers – Footsteps in the Dark
Earth, Wind & Fire – Shining Star
Round 11:
Isley Brothers – Twist & Shout
Earth, Wind & Fire – Boogie Wonderland
Round 12:
Isley Brothers – Choosey Lover
Earth, Wind & Fire – On Your Face
Round 13:
Isley Brothers – Voyage to Atlantis
Earth, Wind & Fire – Brazilian Rhyme
Round 14:
Isley Brothers – Here We Go Again
Earth, Wind & Fire – Sun Goddess
Round 15:
Isley Brothers – Work to Do
Earth, Wind & Fire – I'll Write a Song for You
Round 16:
Isley Brothers – Between the Sheets
Earth, Wind & Fire – Serpentine Fire
Round 17:
Isley Brothers – Drifting on a Memory
Deniece Williams – Free
Round 18:
Isley Brothers – Don't Say Goodnight (It's Time for Love)
Earth, Wind & Fire – Can't Hide Love
Round 19:
Isley Brothers – Smooth Sailin' Tonight
Earth, Wind & Fire – Fantasy
Round 20:
Isley Brothers – Sensuality (Part 1 & 2)
Earth, Wind & Fire – Getaway
Round 21:
Isley Brothers – Fight the Power (Part 1 & 2)
Earth, Wind & Fire – Mighty Mighty
Round 22:
Isley Brothers – Contagious
Earth, Wind & Fire – In the Stone
Round 23:
Isley Brothers – Busted
Earth, Wind & Fire – Magic Mind
Round 24:
Isley Brothers – Shout
Philip Bailey & Phil Collins – Easy Lover
Round 25:
Isley Brothers – That Lady
Earth, Wind & Fire – September
---
Reader's opinions
---